Allett prides itself on its unique designs and choice of materials. Within each wallet come countless hours of research and development to ensure our products are the best possible solution to your wallet needs.
The Original Flex
We were the first to place card sleeves strategically so that your wallet feels flexible in your pocket. This means that whether you're carrying your wallet in your front or back pocket, you'll avoid any discomfort or pressure. It's so good, we patented it.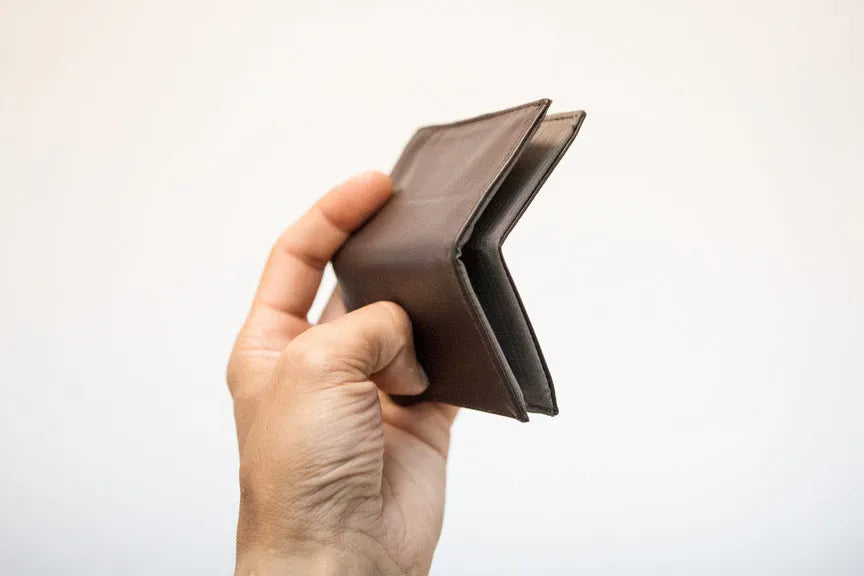 Pocket Distribution
Pocket placement determines how thick a wallet becomes before anything goes into it. We make sure to adjust the pocket placement in each of our wallets just enough to avoid the overlapping of too many seams. That way there's less build-up when carrying an overflow of cash and receipts. Our patented side-by-side pocket design is the only way to craft a truly high capacity, paper-thin wallet.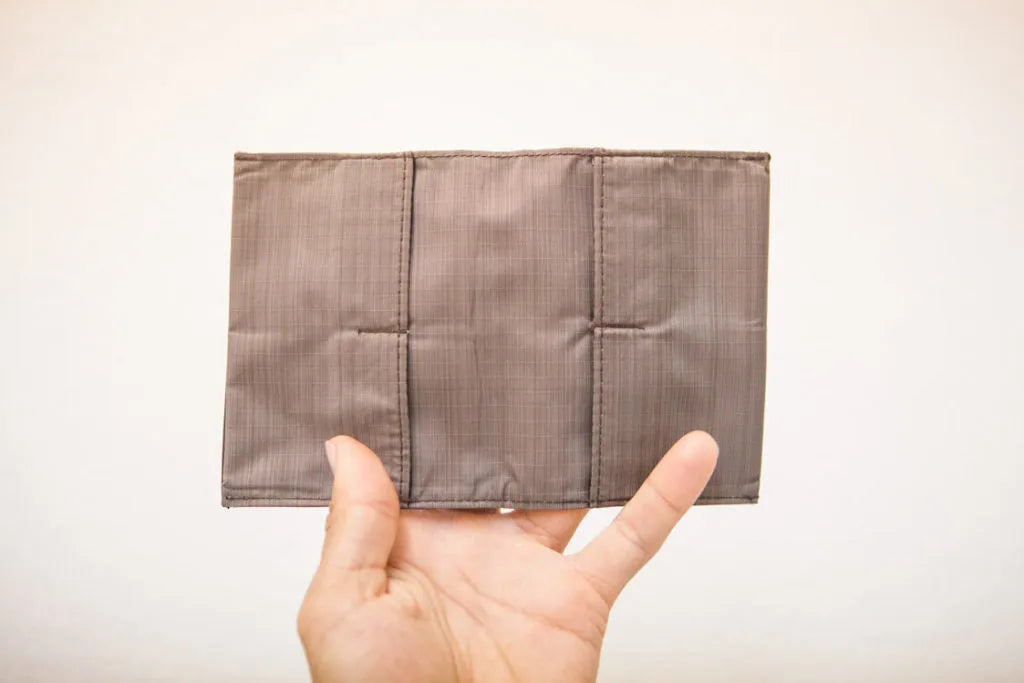 Card Grip
Security in its slimmest and simplest form. We rubberize our credit card pockets so that when you accidentally drop or toss your wallet, your cards stay secure in their pockets.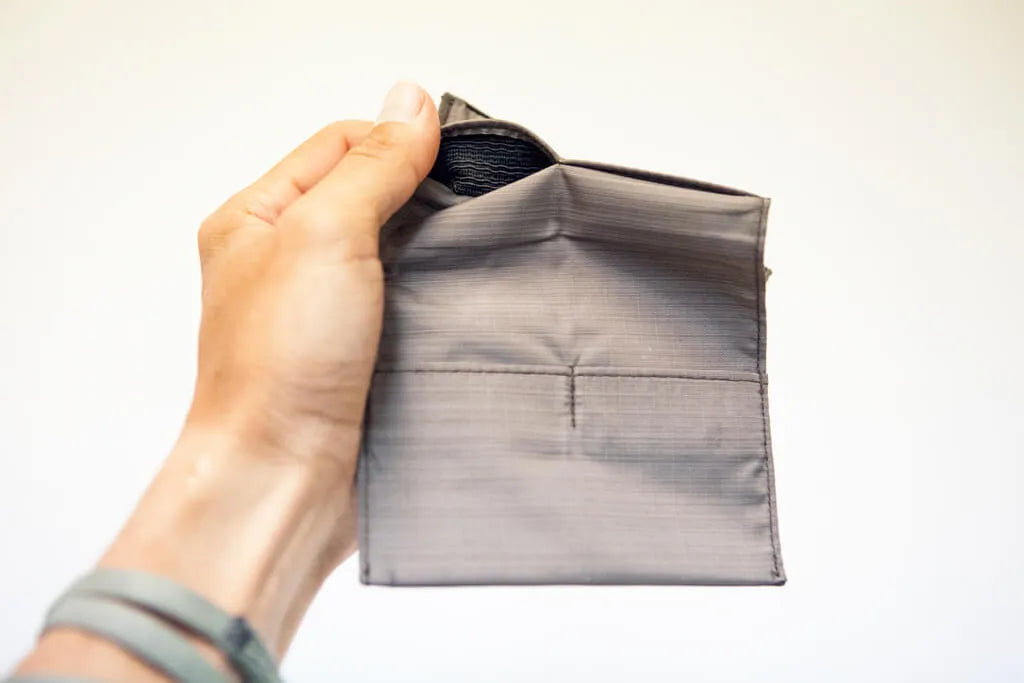 RFID Blocking Technology
RFID blocking technology protects against credit card and identity theft. An undetectable and nearly weightless US Military alloy lining is built into our wallets and guards your personal information from being stolen electronically. This corrosion and wear resistant material blocks signals all the way up to 3,000 MHz. You'll find it in our products marked with the RFID logo. Read more about RFID technology here.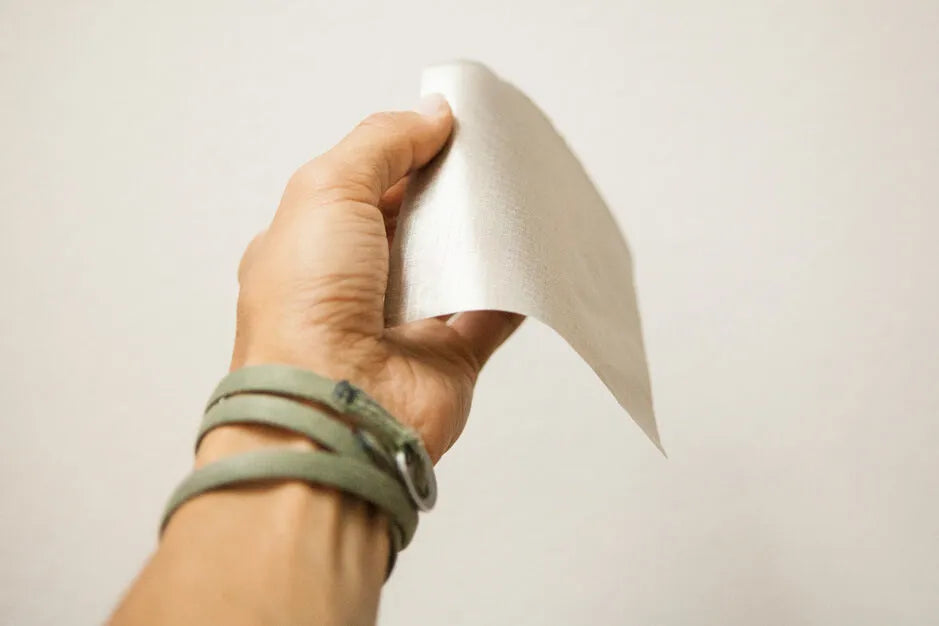 Material Technology
Our Ultra Slim nylon is fast-drying and paper thin, but tough as nails. The cross-stitch pattern found in our material provides tear-resistant strength, long-lasting durability, and also resists moisture. So whether you're out hiking a trail or sitting on your wallet everyday, our material will keep up.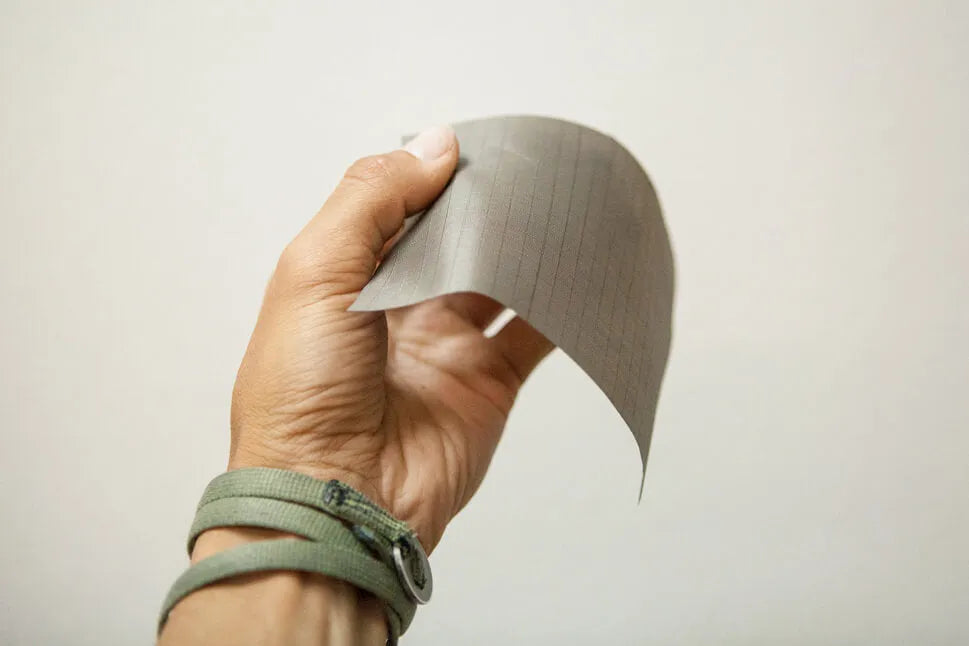 Leather Quality
Our thin leather wallets are made with top-quality nappa cowhide. The full grain leather shows the true characteristics of the hide and allows for the fiber's natural strength to shine through. It's noted for its soft, supple feel and lasting durability – and rather than wearing out, nappa leather develops a patina over time. The grain is breathable, producing less moisture and a faster dry time. Combined with Ultra Slim nylon, the thin cut of nappa leather creates a perfectly balanced wallet.