Face Masks 2-Pack
Take care of yourself and those around you with utmost comfort and style in Allett's bestselling Face Mask. Featuring a dual-layer construction with built-in filtration, these face masks are washable and reusable - better for you and the environment. Our face masks are made with soft cotton and spandex for maximum comfort, plus a flexible nose wire for the perfect fit every time.
$12.50
/ per 2-pack
Regular price
$25.00
Pack of 2 masks, so you can share with a friend, or keep a spare around the house or in your car for a rainy day
Dual-layer construction with a high-quality, non-woven polypropylene filter sewn into the mask, so filtration is built-in the mask and there to stay
A chin gusset and flexible nose wire ensure a roomy, yet perfect fit to your face every time
Made with soft cotton for maximum comfort and breathability - plus the cotton is woven and dyed in Los Angeles, right here in the USA
Soft and stretchy earloops made of spandex provide the perfect amount of tension on your ears making it comfortable to wear all day long
Washable and reusable, so you can use it again and again - better for you, and better for the environment
Follow our Mask Care Guide to ensure that you and your loved ones can enjoy your Allett Face Mask for as long as possible
Masks measure 9" L x 5 ¾" W
Please note: All mask products are Final Sale. Due to the nature of this product, these items cannot be returned for refund, credit or exchange.
Non-medical grade face masks, not recommended for clinical use
Made For More
Premium Quality
Made with breathable cotton, our face masks are built with a high quality washable filter made of non-woven polypropylene which is sewn into the mask, providing all over coverage. No replacement necessary.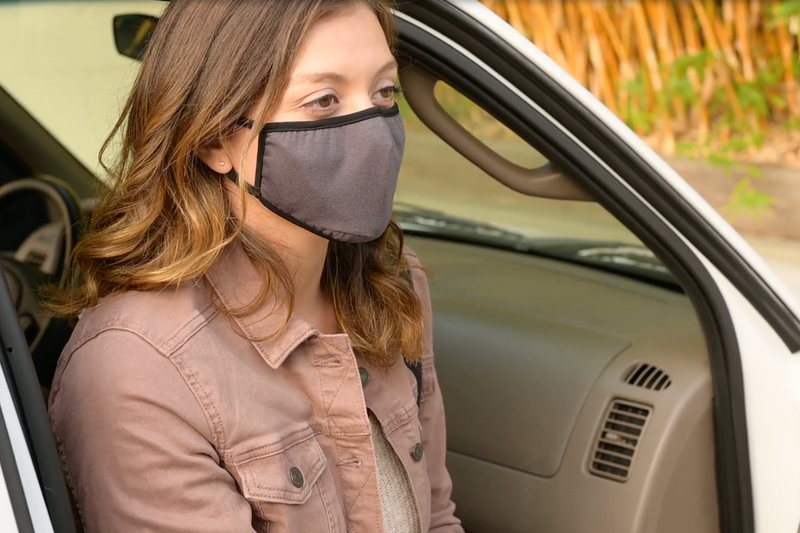 Secure Fit
Our chin gusset gives the mask a superior facial fit that stays put when you talk and move.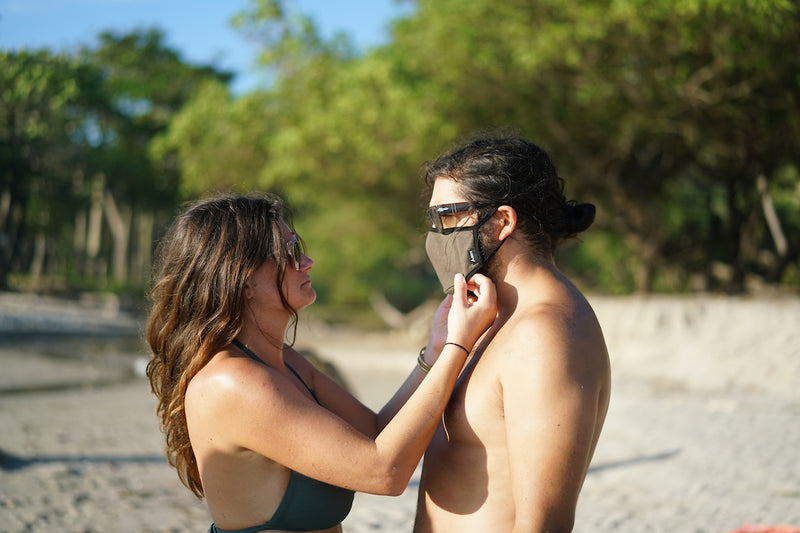 All-Day Comfort
Each mask has soft and stretchy earloops made of spandex provide minimal tension on your ears. A flexible nose wire is sewn into place creating a reliable seal to reduce gaps and prevent foggy glasses.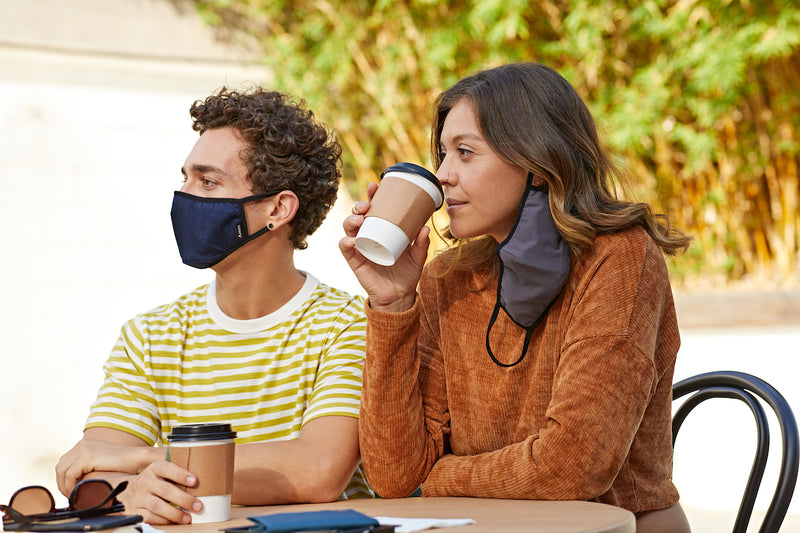 Washable & Reusable
Dump the disposables, because this is the last face mask you'll need! With a built-in filter, our face masks are washable and reusable, which is better for you, and better for the environment too.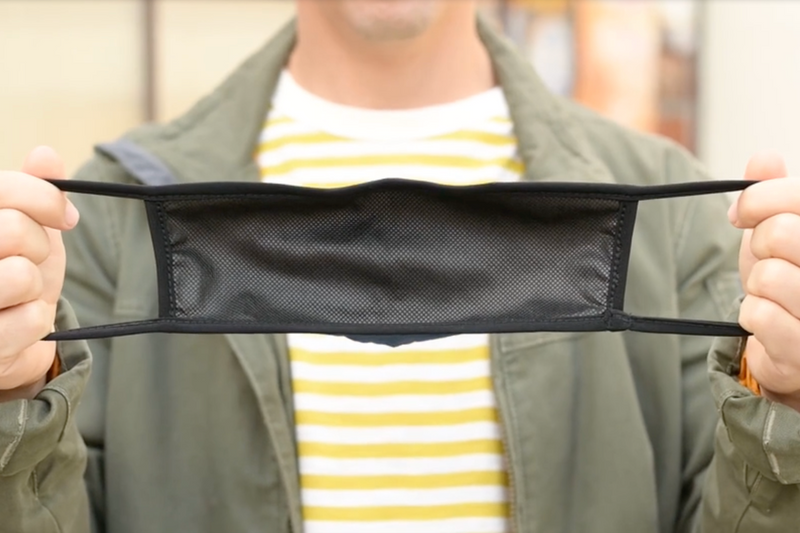 Breathable for Multiple Uses
We designed this mask to provide space between the mouth and the mask for maximum breathability. Great for everyday use! Works well on hot summer days while exercising, or for casual use around the grocery store or office.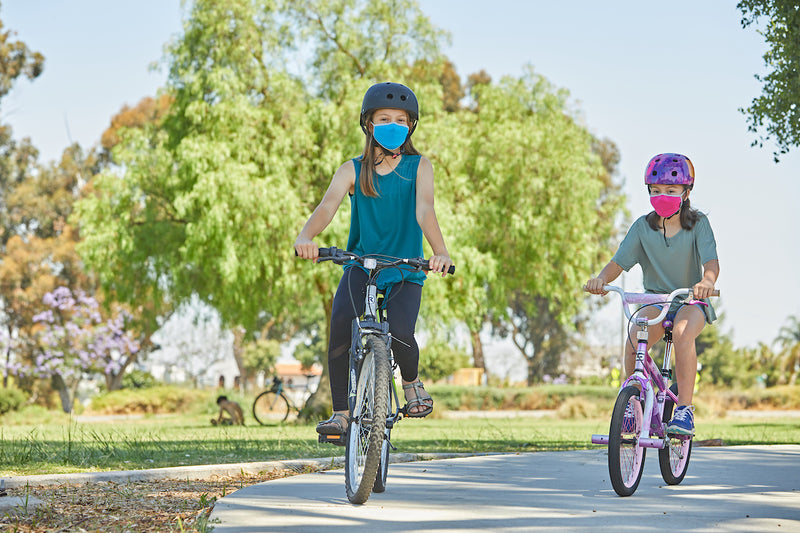 RFID Theft Protection
Canceling your credit cards due to a lost or stolen wallet is a pain. Being a victim of RFID skimming is even worse. This form of theft uses high-frequency scanners (13.56 MHz) to duplicate credit card and passport information from a distance, without touching your wallet. Our RFID blocking products contain an ultra-thin layer of military-grade RFID blocking material to prevent information theft and give you peace of mind.
Washable Face Mask
Best Practices
Wash your hands before putting on & removing mask
Shape the flex-wire around nose
Avoid touching face while wearing mask
Wash & hang dry
Details
Washable and reusable
Non-woven Spunbound Polypropylene
Not intended for clinical use
Non-medical grade
To be laundered before use
Back To Top
Free easy returns
If you purchased a product directly from our site and aren't satisfied for any reason, we offer free U.S. returns. Returns or exchanges must be processed within 30 days and returned to us in their original condition. Learn More
Hassle-Free International Shipping
We ship worldwide and provide tracking to most destinations. International transit times vary depending on your distance from California. International Standard shipping delivers in an average of 6 to 14 business days. International Express shipping delivers in 2 to 5 business days. Please contact us if you have any shipping questions. Learn More
Backed by Our Warranty
Allett products are warranted to be free from defects. If one of our products becomes structurally unsound (torn stitching or material, broken pocket or zipper) within one year of normal use, it will be covered by our warranty, and we will replace the item. Learn More